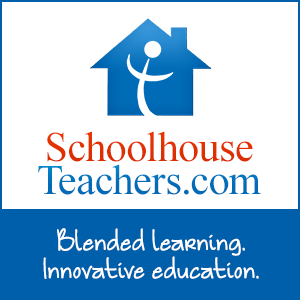 I am so excited to be reviewing with the The Old Schoolhouse (TOS) review crew this year. My first review is of SchoolhouseTeachers.com . The kids and I sat down to explore the website. The best word I can think of to describe this site is ~ WOW! There are more than 100 courses on this site for preschool through high school. In addition to all of the courses for children, there are also programs to help homeschool moms with planning and homemaking. For example, there is a menu filled with recipes to try for every day of the year. This site is useful for multiple learning styles. Many of the courses have videos and printable worksheets to offer a variety of ways to approach the subject matter. All the core subjects are covered for all grade levels as well as a host of electives. There truly is something for everyone on this site. You can sign up for a Yearly Membership here.
The website is very easy to use. You can search the site in several different ways. I like to look at the courses by grade or subject. Some people would prefer to use the site map. The one on this website is very easy to use. Another aspect of this site is its convenience. The courses are available all of the time. You do not need to wait for an assigned online class given at a specific time. I have known a few homeschooling parents who schooled their children at night, and this website would be perfect for them.
I also really appreciate the focused learning centers on SchoolhouseTeachers.com. Since I am homeschooling special needs children, I was happy to see that they had suggestions for dealing with dyslexic students and struggling writers. The focused learning centers have suggestions for Math, Reading, ESL & Foreign Language, High School & College Prep, Science and Special Needs Learners. For example, if your child is struggling with a particular aspect of mathematics, you can find games and ideas to help your child with that facet.
We immediately saw several courses that we wanted to incorporate into our school days. We were most excited about the Literature Kits course. Each Literature Kit represents a different classic book. We are now studying
The Lion, the Witch and the Wardrobe
. We were especially pleased to see this book included in the Literature Kits because we had planned to study it this quarter. Each kit is filled with projects, worksheets and informative links that correspond with each book. We are excited about some of the projects. Soon, we are going to make the snowflake window display that was suggested in the Literature Kit. We also love the recipe suggestions. We love to learn through cooking and eating.
We have also began studying the Architecture course, which presents a different important building for each week. My son is interested in architecture, so I had been looking for a decent survey course. I have really appreciated the ease of this course. I feel like my kids are getting a good introduction to architecture and it only takes a short period of time each week. My kids especially like the videos.
We also plan to take the courses offered in Photography, Home Economics and Creative Writing in the coming weeks. I can see this site being a wonderful resource for our family for many years to come.

Blessings, Dawn