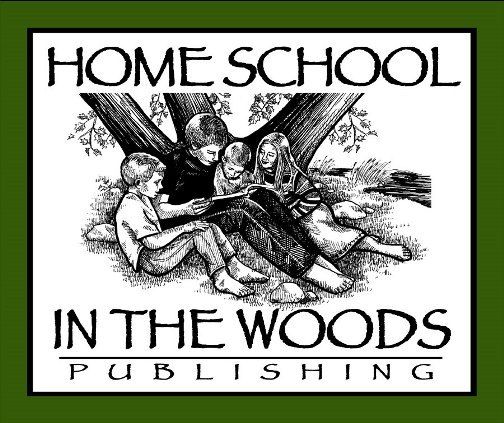 We had the pleasure of reviewing a wonderful product from
Home School in the Woods
recently. We received H
ISTORY Through the Ages Hands-On History Lap-Pak: U.S. Elections
. What a wonderful product. We were offered the digital Lap-Pak. It was very easy to download and worked smoothly on our computer. This product has several parts to print out. There are 21 lap booking projects, excellent instructions, and a reading text that you can print out in binder form or booklet form. I chose to print out everything all at once and place it in a binder. However, you could choose to print the pages out as you come to the next part of the lesson. The screen was well organized so you are able to see right where you are and what is coming next.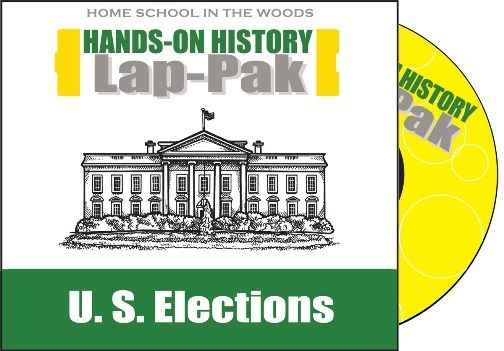 My children (12 and13) and I have done many lap books over the years. It has been a part of our learning style since they were preschoolers. This is the first time I have used Home School in the Woods products and I was definitely impressed. This is hands down the coolest lap book we have ever created. Each of the 21 lap booking projects is unique and creative. There were several lap books that had additions to them to make the pop out like a pop-up book. My kids loved the national convention one that called for the addition of glitter. I also was happy that we had all of the extras (glitter, fabric, brads) that were needed to assemble the book. Most households would have everything needed already at their disposal. As we made each lap book, we placed them in a plastic bag for storage until it was time to assemble them together.
One of the things that is really nice about this curriculum is all of the choices. You could read the text in binder form or booklet form or you could listen to the text on an audio file on your computer. My children are visual learners so we only listened to a few of the files. We chose to read the text in booklet form. I also really appreciated how the instructions were set up. I was pleased that they had a picture of of each of the 21 lap book projects so that I was able to see the finished product. I often do better when I can see the project completed with the step-by-step assembly instructions. The pictures made it very easy for our family to put together each book.
The finished example lap book
Our finished lap book
When it came time to assemble all of the books together, the instructions were excellent. However, my kids took off assembling the book on their own and did not follow the instructions to the letter so ours does not look exactly like the company's example. That is fine with me. I was pleased to see them show the initiative to start it on their own. The kids were excited and worked independently to complete the project.
I am sure this lap book will be read many times over the coming months leading up to the elections. There is so much information to absorb. I really like that we created a hands-on project that will be used over and over again for years to come.

Blessings, Dawn