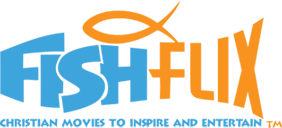 My children enjoyed viewing the motion picture, My Son My Savior from FishFlix.com, recently. My Son My Savior is produced by Corrina Crade and stars Bruce Marchiano as Jesus. It is a new spin on the life of Jesus. The film is depicted from the point of view of Jesus' Mother, Mary. Through her eyes the viewer has the opportunity to follow Jesus from his conception through his Resurrection. My Son My Savior is suggested as a platform to invite people to church and into the Christian faith. It can also be used as a quick review for children and adults who already know the story of Christ.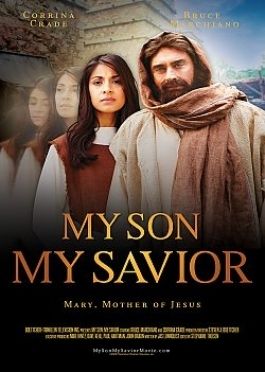 My children (12 and 13) are well versed in the Bible and the story of Jesus. We often watch a movie about Jesus close to Easter, so this year they were excited to have a new option for viewing. They liked that the film used live characters instead of being animated, but both felt that it was too short. It was only 55 minutes long. My children felt that many parts of Jesus' life were left out. However, they understood that the most important parts of the story were relayed through the movie, which may well be enough for a person who was not particularly familiar with his life. They appreciated the fresh perspective of Mary being the narrator. It was also interesting the way the movie helps the viewer's faith grow by watching Mary's faith grow and her understanding of her son's mission. My son, who is very particular about costume and set design, felt that the time period was accurately portrayed but some of the beards looked fake to him. Also, my daughter, who hates any level of violence, was disturbed by the portrayal of the killing of infants in Bethlehem per King Herod's decree. However, I would point out that most movies I have seen portrayed this massacre of innocent babies even more violently than this film did.
I personally thought that this motion picture was well done, considering that it is a low budget production. I felt that the events presented were accurate to the Bible. The acting was pretty good. Furthermore, the scenery and costumes were accurate to the time period. I appreciated the movie being written from Mary's perspective. I agree with my children and wish that the producers had covered more of the events of Jesus' life.
Is your family looking for a company that has previewed motion pictures to make sure they are Christian based? FishFlix.com is a website where you can purchase a large variety of Christian movies. The website is filled with classics and newly released Christian movies. All of the movies are sold at a nice discount. I was impressed with the large variety of films. The website has the films sorted into several different categories. A few examples are sport, church history, biographies, Catholic, children, documentaries, comedies, and Easter films. One category that amazed me was the international language category, which includes movies in German, Turkish, French, Spanish and Portuguese. They even have a category for bargain movies with some selling for as low as $5. FishFlix.com sells both DVD and Blu-Ray films. There are so many options to pick from that I am sure there is a film for everyone.
Please go check out other reviews about this website by clicking the banner below.

Blessings, Dawn