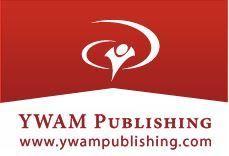 For the last few weeks, we've been using a Digital Unit Study focused on the book, Heroes of History John Adams: Independence Forever from YWAM Publishing. What a delightful study we were offered to review. We are distantly related to John Adams so this study was a special treat. Our book was shipped to us and the digital unit study was a download.
My children have been homeschooled most of their lives with the Charlotte Mason style of learning. They are very familiar with "living books" and a literature approach to almost every subject. While we have read other history series in the past, they stated this was probably their favorite series ever. We are hooked and can't wait to read the next book. They loved how the book really outlined history and the role John Adams played in it. I loved that they were learning lots of facts without losing the integrity of the story.
"You learn all about that time period in history without knowing you're learning. It is just a great story," Dean said.
The story is rich with adventure and flows at a very engaging speed. We already knew a great deal about the life of John Adams, and I am pleased that the book is very accurate to what we know from the many historical documents and the hundreds of letters that passed between John and Abigail Adams during their courtship and marriage.
Heroes of History John Adams is written by Janet and Geoff Benge. It is 212 pages long and the print is a nice, easy to read, standard type. The reading level is third to fourth grade but is a very enjoyable read even for an adult. We love family read aloud books. This one was especially hard, because everyone wanted to read the next chapters, and we had to wait for Dad to get home from work. We cheated a few times and read on without him and he had to catch up.
The digital unit study is one of the best literature unit studies I have seen. It is chock-full with ideas and information. The unit study is 79 pages long. It is divided into the following sections (most of which are self explanatory).
key quotes
chapter questions
display corner
student explorations
community links
social studies
related themes to explore
culminating event
I want to talk about two sections in particular. The display corner is a marvelous idea. You set up a corner in your classroom (or living room in our case) and everyone can contribute their offerings related to John Adams.
I also love the culminating event. We have a special show and tell evening with another homeschool family several times a year. We are looking forward to highlighting what we learned from this book at the next gathering. I think letting children present their learning in their own way is such a wonderful way to embed the information into their brains forever.
There are so many more wonderful books by Janet and Geoof Benge in this series. They are sold by YWAM in sets of six books or can be purchased individually. The unit studies are a must have to go with the books. Check them out at
YWAM Publishing
.
Check out what my fellow crew members have to say about some other great titles. Click on the banner below.

Blessings, Dawn