I have the pleasure of reviewing a new book from
Shiloh Run Press
called
The Glass Castle by Trisha White Priebe & Jerry B. Jenkins
. Before giving my children free rein to read a book, I generally read a few chapters of any book by an author with whom I'm unfamiliar. I like to make sure that the content is age appropriate, tasteful, filled with clean language and has valuable lessons. My kids are not bookworms; they would much rather be dancing or creating with their hands than be caught with a book. Because they are not extreme book lovers, it is important to me that what they do read is meaningful and character building. We are a twaddle-free zone here.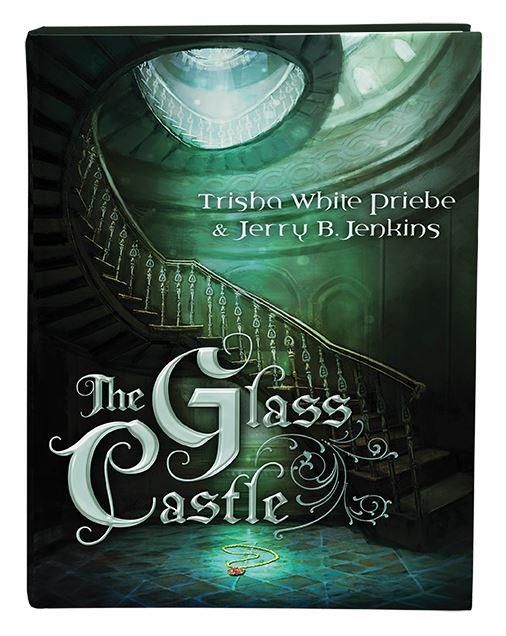 This book had me engrossed from the first word. It is about a 13 year old girl, Avery, who is captured with her brother and whisked off to a castle. She is separated from her brother and told, if she does not comply, bad things will happen to her brother. As the story progresses, she finds that all of the 13 year old orphaned children in the kingdom are hidden in the castle with her. They are to work behind the scenes to make the castle flow smoothly. No adult must see them or know of their existence. They are hidden for their own protection, because there is an order to get rid of all 13 year old orphans in the kingdom. One of the major complications is that Avery isn't an orphan, at least not to her knowledge, and thinks she should not be there at all. However, she can't leave without her brother and must comply until she finds him. As time goes by, she realizes that her mother who disappeared years before has ties to the castle, although Avery is unsure how. Of course, I am simplifying the story but don't really want to give it away. The mystery is one of the things that makes it such a good read.
This story kept me on the edge of my seat for the entire book. I read it quickly and stayed up late at night two nights in a row. I don't willingly give up sleep for just any old book these days! One of the things that really leaves you thinking about this book is that for every question answered there are a host of new questions. I feel that this book is appropriate for middle school children. It advocates good character traits. Avery and her fellow captives desire to protect their siblings, are eager to learn, hold their own religious services, work hard and encourage good character traits in each other. They deal in an appropriate manner with their feelings of loss, fear, and desire for freedom. There are many conflicts between different personalities throughout the book and a small amount of romance (mostly just an awareness of feelings that many young people have).
My son (14) started The Glass Castle recently. He found it a fast and easy read. He liked the type style and size. He agreed that the story "caught your attention from the very beginning." He likes that the story keeps you wondering what is going to happen in the next few pages and beyond.
My only complaint about this book is that it ended on a cliff hanger and the next book in the series, The Ruby Moon, doesn't come out until October. How will I ever wait to find out what happened (LOL)? To see what other reviewers had to say, click on the banner below.

Blessings, Dawn