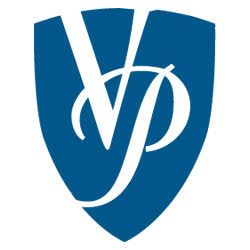 I love just about anything from Veritas Press, so I was very excited to receive a subscription to VeritasBible.com. This is an awesome interactive way to learn the Bible. Veritas Press has three sections complete in their VeritasBible.com. They are Genesis to Joshua, The Gospels and Judges to Kings. There will be two more sections completed soon, Acts to Revelations and Chronicles to Malachi and Job. Each section covers 32 events.

This program is a great learning tool. It is a video with live characters, games, memory songs, fun quizzes and beautiful graphics. The quizzes and games are fun and easy. The students drag and click the answers to the correct questions. If they get an answer wrong, they are allowed to review and try again as many times as they need. Each lesson only takes a few minutes a day.
My daughter (12) started at the beginning of the Bible with the lessons from Genesis to Joshua. She really liked the entire program. She enjoyed how smoothly the program ran and that they used real people instead of animated characters. (They do use some animated characters, but they are serious, not silly.) My daughter really doesn't like when the characters in some programs are very goofy. She liked that the people and characters in this program are "normal" and "good teachers". Anne really liked that this program had memory songs. She liked all of the songs. I even heard her humming and singing them quietly a few times. The songs are animated and have a catchy, fast-paced tune. She also appreciated that there were lots of opportunities for review. Although there was lots of information given in each lesson, it wasn't too fast because there was so much review. She looked forward to doing more and usually picked this program when given a choice of what to do during summer lessons. That is a big deal, because my daughter generally prefers lessons on paper rather than online lessons.
This is an example of one of the interactive reviews.
This picture shows the characters all dressed in period costumes.
I decided to do The Gospels section of the Bible. I found it fun and thorough. I liked the road map that told me where I was in the lessons. I agreed with my daughter that the graphics were great. The program ran smoothly on all of our devices -- a computer, laptop and Kindle. I liked the large variety in which the review items were presented. There were fill-in-the-blank questions, put in correct order questions, as well as drawing lines to the correct answer. With such a large variety of activities, it was impossible to get bored. The lessons were very clear and presented in an exciting way. I felt that the program was speaking directly to me. Really, it was that interactive.
I appreciated that I was able to see the print on any size screen, because the print was large and the graphics didn't get in the way.
I also liked how easy the program was to use. My daughter was able to go off and do it on her own. She printed off her quiz results so that I was able to keep a record of how she was doing. She will complete the program over the next few months. I will also be using it as part of my teenage son's high school World Religions course. It is in depth enough to use for upper grades. My son (14) has only looked over his sister's shoulder while she is doing the program but told me that he thought it would be a good fit him. He thought that it didn't seem to be too junior and the actors were pretty good. He thought that the questions were challenging enough to make it worthwhile.
This gets a thumbs up from our family. Click on the banner below to see what other members thought about this great new program.

Blessings, Dawn