My daughter (12) has really enjoyed having her very own Annual Subscription to send emails to her friends. We had the opportunity to review this safe and kid-friendly account through
KidsEmail.org. In this modern, tech-savvy world that we live in, there are many dangers that our kids can fall prey to. It is nice to know that, with this great email host, the web is safer for my daughter.
Setting up Anne's account was very easy. I had many options on how much control I wanted over her account and email. I was able to decide who was on her contact list and whether she could receive emails from those who were not on her contact list. I was also able to decide if I wanted to receive a copy of all incoming and outgoing emails. Additionally, I was able to decide if she was allowed to receive videos and whether bad words could pass through emails.
We decided to go with a very restricted account, partially for review purposes. We received a copy of all of our daughter's incoming emails. We can then read them before deciding whether we want them to pass into her inbox. We did allow videos to come through email. My daughter had no prior experience with email and had never had an account before. For her part, she found the platform very easy to use. She enjoyed that she could change the background and also add emojis to her emails. She liked how easy it was to add her own links.
One feature that I found useful was the censorship of curse words. No one on Anne's contact list typically would use any curse words, but we wanted to test what would happen if someone did. We sent a few bad words to her grandma and she sent a few bad words back. KidsEmail.org still let the email go through but put "censored" in place of the unacceptable words. I liked this feature. I also liked that the email still went through. It provides some accountability and self-correction if a child or one of his or her friends is having an issue with inappropriate language.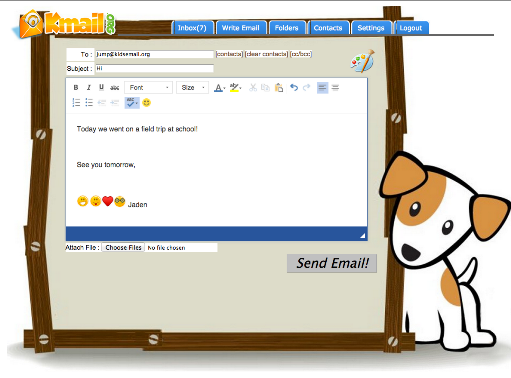 My daughter mostly communicates through Skype or real face-to-face conversations with her friends. Most of her friends do not have email. She liked this program but said she probably would not use it often. It just isn't the way her friends communicate. However, she liked how "normal" it felt, even though she understood that it was keeping her safer than some email accounts would do.
I really liked how many options this program provided. I was able to make the email account very restricted or choose to provide her more freedom. I also liked that there were time limits that could be added. You can limit how much time your child spends on emails, if that is a place of struggle for your child. Also, the email account can be set on a "you're grounded" setting, if the child is being punished and is not allowed to email at this time. All of these settings are very easy to use.
I would recommend this system to anyone who wishes to create a safety net for their children who want to have their own email account. To see what other crew members have to say, click on the banner below.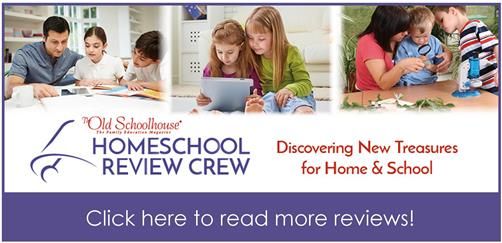 Blessings, Dawn