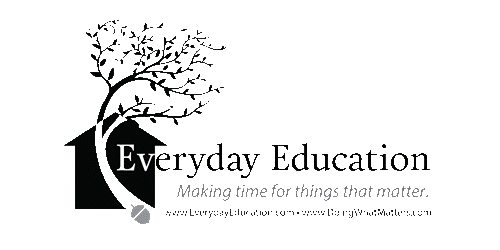 I am very pleased to receive Excellence in Literature Handbook for Writers to review from Everyday Education, LLC. I was given a downloadable ebook. You can choose to purchase a spiral bound edition if you prefer. This book is intended to help high school to college age students write successfully in a variety of essay styles.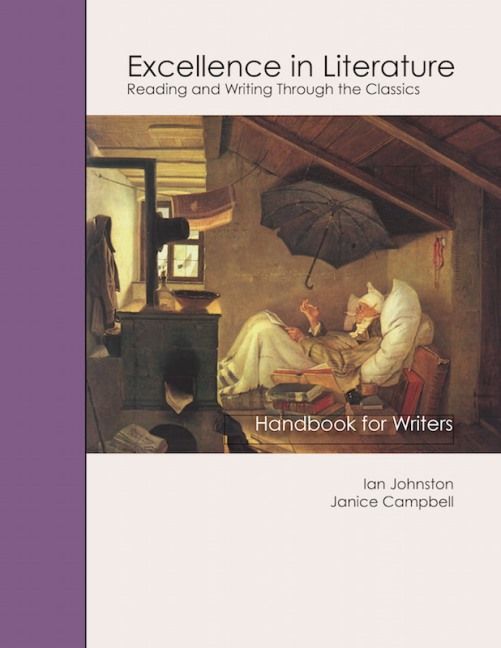 This is a truly hefty reference guide. The e-book is 420 pages long. It could be used as a stand alone curriculum or with a language arts curriculum that you may already be using. I really like how this curriculum draws on really great classic literature. There are wonderful excerpts from well-known literature throughout the text. I chose to pull out a few sections and use them with my son. The first section we explored was Sample Outlines for Essays and Research Papers. There were examples on how to outline book reviews, live drama productions, short fiction versus long fiction and several different types of research papers. Most of the examples drew from great literature. I felt the examples were clear and would be very helpful to a student that was studying a similar kind of work.
Another section I plan to use very soon is Critical Approaches to Shakespeare. We will be seeing and studying two Shakespeare plays this year. I really like the step-by-step thought process this handbook offers. Shakespeare can be very daunting, but this is broken down into manageable bites. I really love the encouragement of critical reasoning that is provided throughout this section. I also appreciate that Shakespeare is approached by several different angles. Sometimes it is easier to approach Shakespeare from an angle that is strong for the student, such as poetry, and then move on to the approach required by the assignment. Below is an example of all of the sub sections in the Shakespeare chapter of this handbook.
The Challenge of Shakespeare's Work

The Approach Through Character Analysis

The Approach Through Thematic Analysis

The Approach Through Poetic Symbol

Some Other Interpretative Approaches

The Importance of Irony as an Interpretative Tool
Another section that I am studying on my own is the Words section. I don't know about you, but I still struggle with to versus too sometimes and affect versus effect, just to name a few. This book is loaded with words that often trip writers up. There are 11 pages in this book that give examples of the correct words to use. I will be referring to this section often.
I must admit that I was a bit overwhelmed by this e-book when I first received it. I am not a huge fan of e-books, and this one was especially intimidating because of its size. The handbook is tremendously large and it was a bit difficult to scroll back and forth with so many pages. I think I will print it off and put it into a three ring binder. If I had purchased this item, I would have picked the physical copy, which retails for $39.00. Otherwise, I think this could be a very valuable asset to any high school student.
To see what other Homeschool Review Crew members had to say, click on the banner below.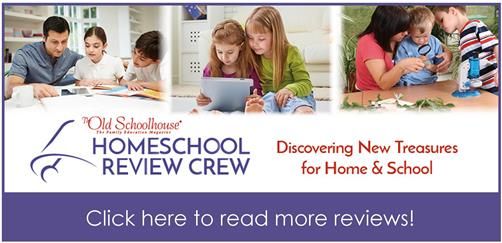 Blessings, Dawn