Are you looking for some great stories to get your family into the Christmas mood? Here is a super idea for Christmas. We received the wonderful The Familyman's Christmas Treasury-Audio Collection from The Familyman. These are also available as Digital Downloads. There are eight stories in the digital downloads and each one is funny and exciting.
We love audio books, so I jumped at the chance to get these Christmas stories. I was not disappointed. What a wonderful collection of stories that teach the true meaning of Christmas. Each story has a meaningful lesson that guides you to Jesus and his teachings. My kids enjoyed each and every one. They each had their favorites.
Anne especially liked Cootie McCay's Nativity. When the town nativity is run over by one of the oldest citizens of a small town, the citizens are desperate for a new one. Who will save the day? Shockingly, Cootie McCay, the strangest man in town, comes to the rescue. He makes all kinds of sculptures out of trash so the townfolk are very worried about what he will create. My daughter loved that Cootie was given a chance despite his being "super weird". She also loved that he was successful in this endeavor.
She also really liked The Bishop's Dream. In this story we meet Bishop Nicholas, who has a dream and sees the future. He turns out to be Saint Nicholas and is shocked to discover that in the future Santa Claus has taken center stage away from Jesus. My daughter liked this one, since we do not celebrate Santa Claus and talk a lot about how Christmas has become far too commercialized.
My son, Dean, really liked The Stranger. This story is about a homeless man who seeks help and is turned away many times. Early on in the story, my son guessed that the homeless man was really Jesus. Dean has a heart for the homeless and this story really resonated with him.
My son also really liked The Secret of the Snow Village. He loves lots of details and enjoys looking at villages and model train displays. This story had plenty of descriptions so that he was able to imagine being inside the village. The story leads you on a journey of understanding the true meaning of Christmas.
There are four more great stories in the digital collection, but I don't want to give any more away. Trust me, the stories are all wonderful and told by a master story teller. My kids can sometimes be particular about audio books. They want them to be very clear with good voice acting. They thought this series of stories was top notch. I loved all of the lessons and discussions that stemmed from these stories. We had many conversations about what it truly means to be a Christian and to care for humankind. I have a feeling these stories will be listened to many times before Christmas rolls around.
To see what other Homeschool Review Crew members thought of these stories, click on the banner below.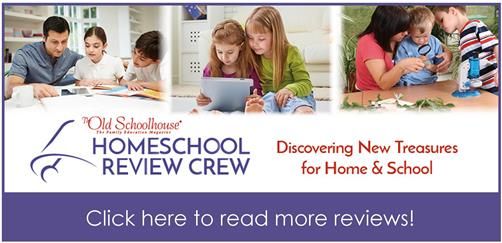 Blessings, Dawn