My daughter is very interested in filmmaking and photography. She was so excited to receive for review Online Christian Filmmakers Academy from Family Gravity Media, a Division of Families for Christ Ministries, Inc.
What is it? ~ This online program is an offspring of Rocky Mountain Christian Filmmakers Camp. It provides the opportunity for many more students to be able to benefit from this father and son team of filmmakers without having to attend camp in person. They teach an in-depth course that has five modules covering everything you need to know to get into filmmaking.
Module 1 ~ Camera
Module 2 ~ Cinematography
Module 3 ~ Sound
Module 4 ~ Pre-Production
Module 5 ~ Production
How we used it ~ We used this course as part of Anne's art elective. She took to this program very quickly. Each lesson is only a few minutes long but explains the subject matter very clearly. The student is encouraged to watch the videos as many times as needed to understand the content. My daughter got out all of the cameras in the family and began exploring them. She learned how to remove and put back on the lenses, about how to take care of the lens, how to use our two tripods better, and much more. She thought she had a strong understanding of both of our Nikon cameras, but she learned much more about them from this course. She really liked that she could use her own equipment. She also really liked the hands-on nature of this course. There are small quizzes at the end of each section, but they are not overwhelming. Anne also picked up lots of tips on how to film while using indoor and outdoor lighting to her advantage. She completed the first two modules and is currently working her way through module three ~ Sound. Through this course, she discovered that, although she really likes making little stop motion videos for YouTube, she felt a bit overwhelmed by how much there was to learn to make a larger production. She realized that, although this is a strong interest of hers, she would rather spend her spare time on dance. In all fairness, she has been accepted into Junior Company at the dance studio she attends and the demands are much higher than they were last year.
What I liked about this course ~ As Anne's mother and primary teacher, I thought this course was excellent. I think she may choose to go back to it during school breaks when there are less demands on her time. I felt that the teachers were very clear and interesting. Learning through videos is a wonderful platform for teens, and this father-son team did a superb job catching the attention of my daughter. She never once said the course was boring or redundant. She often thinks that people repeat themselves and teach things "into the ground" (exhaustingly). However, with this course, she felt that she learned a little bit more with each lesson (sometimes a great deal more). I liked that the lessons are taught in a broad enough way that allows the student to use their own camera regardless of the make and style. This really made the course much more enjoyable for Anne. I also appreciated the strong suggestion to keep the content of one's films clean and morally grounded. Although this is not an issue for Anne, I feel that so many YouTube "stars" are more concerned with keeping their audience shocked and "coming back for more" than creating something meaningful.
If you want to purchase this product. Use coupon code ~

FALLCREW16 to get $100 off through November 30th!
This program gets a thumbs up from us. It is a wonderful introduction to the world of cinematography. To see what other Homeschool Review Crew members had to say, click on the banner below.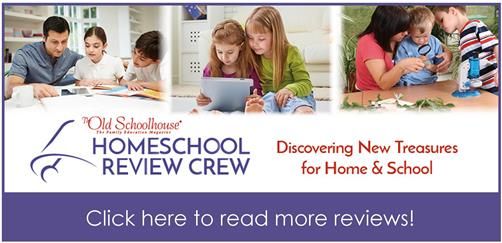 Blessings, Dawn