It is October and we are already deep into Nutcracker rehearsals on top of our intense dance schedule. Thankfully, I received MyFreezEasy.com Freezer Meal Plan Membership from MyFreezEasy. Now, we have home-cooked meals every night even if I am not home to make them. My husband simply removes a meal from the freezer when he gets home and follows the instructions to rewarm it.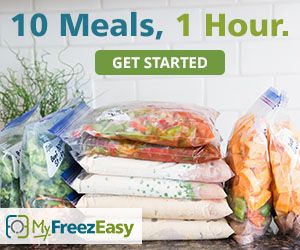 I have always wanted to try freezer meals but never knew where to start. Using this membership made the entire process so easy. I visited the site and was amazed with the variety of meals.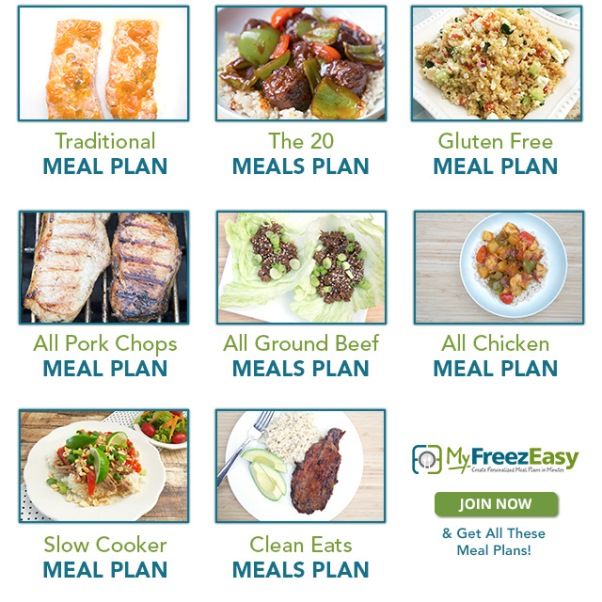 You pick a plan or you can even make your own plan by going through the recipes and adding them to your recipe folder. Then you can print out up to five different meals. You are allowed to change each meal to the amount of people in your family and the website will change the recipe to match your needs. The website also gives you a single meal plan and doubles each meal so that you can decide to make only one meal or two. For example, if you are making taco meat for tonight, you can double the recipe and freeze thee second meal for another night. You can also opt to make up to five meals that can be doubled to make ten meals at one time.
My first experience with MyFreezEasy meals was to create my own meal plan. We have tons of dietary issues in our family and live on a very tight budget, so the create-your-own plan was the best bet. I picked Beef & Bean Taco Meat, Green Pepper Chili, Minestrone Soup, Sloppy-Beany Joes, and Slow Cooker Italian & Potatoes. I was worried that I wouldn't be able to make ten meals to store in the freezer all at once. The task really did seem daunting. However, thanks to the meal printouts, it couldn't have been easier. I was given the option of using the grocery list by grocery store section or by recipe. I chose using the grocery list by section and went shopping. After purchasing all of the ingredients, we got down to business. We spread everything out on the table and began cooking the meat. My children (12 and 14) took on the responsibility of chopping all of the vegetables and opening all of the cans. We then followed the directions and started combining the ingredients. Before we knew it, we had meals stacking up in the freezer. It took us a little longer than predicted the first time (about 2 hours). However, it felt so good to have all of those meals stashed away in the freezer. Everything we tried was delicious.
The next time, I decided to try the clean eats plan. It went faster and we had even more meals stashed away in about 2 hours. However, I did find the cost to be a bit high for our family. So the next time, I tried just doubling two or three meals at a time. This proved to be much more affordable for our budget.
I love this program and will probably continue to use it. There is very little to complain about. However, I do wish there were more vegetarian meals offered. We live on a very tight budget and one of my cost saving steps is to use very little meat in our meals. We also eat mostly organic because of our son's allergies. He needs very clean food that isn't filled with GMO's. These criteria mean that we need to eat limited meat and as many seasonal fruits and vegetables as possible. We try to keep our meals totaling $5 for a family of five. I found this nearly impossible to do when I followed the recipes exactly. All that said, this gets a thumbs up from our family.
To see what others on the Homeschool Review Crew had to say, click on the banner below.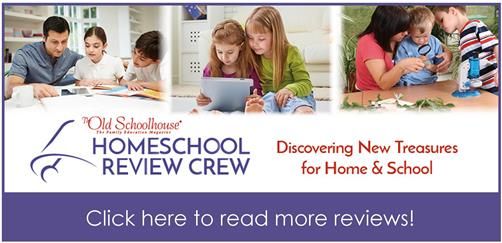 Blessings, Dawn