We recently had the pleasure of reviewing Cooking Up History With the Founding Presidents from Homeschool Legacy. This is a Once-a-Week Micro-Study that is loads of fun.

I love the idea of a unit study that can be used during a busy season or when we need a change of pace for a little while. This unit is intended for grades 1-8. My kids are in 7th and 8th grade. I felt that the suggestions and information were grade appropriate and easily enhanced for the older student. We read a biography for most of the four presidents and just reviewed what we knew about John Adams, since we studied him for a long period last year. I really liked that we either could spend a very short time on this study or expand it if we wished. What made this study really unique was the cooking component. There is a recipe of each of the four presidents favorite foods. My kids love to learn through cooking, and they were very excited about making each food to conclude our weekly study.
The first president covered in this unit was George Washington. We learned about George Washington and then made a cherry pie. We used our own recipe for this one. The kids got a kick out of eating cherry pie. We decided to have it while having an afternoon tea in George Washington's honor. This was the first time my poor, neglected children had ever had cherry pie, and they thought it was pretty good.
We then moved on and reviewed John Adams. The kids were very excited to make Apple Pandowdy in a real cast iron skillet. None of us had ever had it before, but with apples in it, what could go wrong? Wow, the molasses that was called for in the recipe ruined it. The dowdy tasted awful. Even our dog Boomer, who eats ANYTHING and is always trying to steal food, ran down the hall away from it. After a bit of research, I discovered that most recipes do not call for any molasses. I also learned that diluted molasses is used to remove rust from cast iron. My cast iron did not have any rust, but it looks better than ever after it's accidental molasses treatment!
After the molasses incident, we decided to use our own tried and true recipes with the remaining two president lessons. For Thomas Jefferson, Dean made macaroni and cheese. He perfected his roux, and the mac and cheese came out great. He loved learning that Thomas Jefferson also loved what is Dean's favorite dish, macaroni and cheese.
Lastly, we made vanilla ice cream for James Madison. We had fun making this treat and learning more about one of the presidents that we knew nothing about. Did you know that James Madison was only 5'4", and that his wife called him her "great little Madison"?
Homemade Ice Cream!
What we loved ~ We loved the concept of this study. My kids learn so much more when there is a project involved in the learning, and cooking is at the top of their most desired projects. The lessons are short and easy to follow. The needed materials were on hand or easy to come by at the grocery store. I liked that the study suggested reading a biography of our choice on each president. It was very convenient to be able to select whatever we wanted instead of having to search out a particular book. I just looked on my own home library shelves for three of the presidents and referred to the Internet for the last president.
What we hope will be improved ~ I had to tweak the recipes I used. Some of the recipes should have complete overhauls. I think they should have been tested before going into the unit study. I would strongly suggest finding your own recipe until there are improvements made to this unit study.
I would like to try some of the other Homeschool Legacy once-a-week unit studies. Christmas Comes to America looks great. Also, Victoria and Her World looks wonderful. The price is right at only $12 to $14 for each study.
To see what others had to say about these micro-studies from Homeschool Legacy, click on the banner below.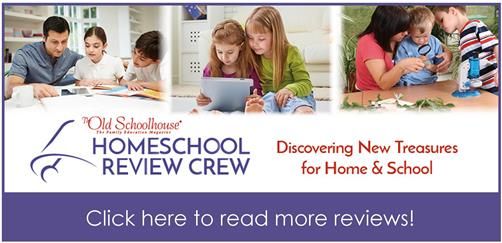 Blessings, Dawn