My children really enjoyed reviewing Rigid Wrap and Celluclay Quik-sculpting kit by ACTÍVA Products.

The company also sent us a great ebook called

ACTÍVA Products' Favorite Sculpture KIDS CRAFTS

. The ebook comes with 12 great projects. The Quik-Sculpting kit comes with two rolls of Rigid Wrap and a nice size (8 oz) bag of celluclay. All you need is water and some creative ideas.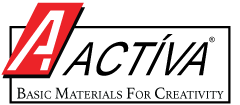 We are a family that really loves art. However, we sometimes shy away from messy projects because some of our family members have sensory issues. I thought this product was well worth trying out even though it was likely to be messy on their hands. This product is so cool. It is a plaster covered gauze that is easy to us and very forgiving to new artists. My kids love trying out new mediums and this one did not disappoint. We made beads using the directions that were in the box and they came out great. My kids found the material easy to use. They liked that they could peel up the gauze in the first few minutes if they wanted to try and make it smoother. The below picture shows how much was left after two projects.
After the beads, they moved on to making a Christmas tree. They used a cardboard frame and smoothed the gauze over it. Once again, it was so easy to use. I was a bit skeptical how it would work around all of the sharp edges of the Christmas tree, but it smoothed over the edges with ease. The gauze dries with in a few hours and my daughter was able to paint it the next morning. It was very easy to paint on with acrylics. You could even use the celluclay to put over the rigid wrap and make it smoother if one wished. We were surprised how strong it was when it dried. The kids immediately thought of a pinata. They plan to make a small one very soon to celebrate the beginning of school.
I am surprised how much rigid wrap came in the box and how much we were able to do with it. There is plenty for several small projects or one really large project like a volcano. This product is wonderful for art, but it also could be used for hands on science and history projects. There are endless projects that could be created.
This product gets a thumbs up from my family. Even though they don't care for things that make their hands chalky or gooey, this produced such nice results that it was worth the effort. I like that it was so strong when it was done. To see what others had to say about the this craft product, click on the banner below.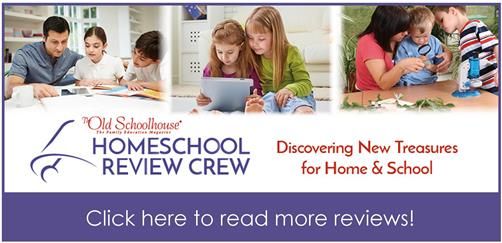 Blessings, Dawn