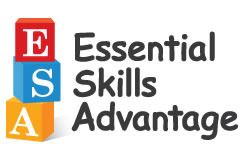 For the past few weeks my son and daughter have enjoyed reviewing math and geography concepts using the Complete Home Learning Suite from Essential Skills Advantage.
What Is It? ~ Essential Skills Advantage (ESA) is meant to be a supplement online program that can help children improve in math, science, reading, grammar, spelling and geography. Most of the subjects go up through sixth grade material. Science only goes up through third grade. ESA does not follow Common Core, which is a relief to me. ESA was well established before Common Core was developed, so they feel they are providing a complete program. I agree with them. The program is colorful, interactive and fun. The "teacher" is very motivating and the child is encouraged every step of the way.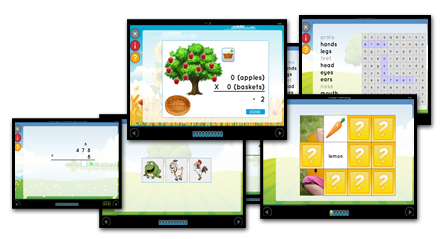 My Daughter (12) ~ My daughter used this as a review at the end of her sixth grade year. She decided to do the math and geography sections. She really liked this program, which is a major compliment since she generally dislikes all online learning. She felt that the review material was age appropriate in achievement and presentation. She liked that the lessons were colorful but not babyish. She especially enjoyed the lessons associated with geography. She has really taken to geography this year and is eager to learn more. She liked that the little presentations of each map were short and easy to understand. Anne liked being able to pick the different levels. Geography covers Maps and Globe Skills, World Geography, American Geography and Canadian Geography. She felt that it was not a catastrophe if she got an answer wrong, because she just could try again. She is looking forward to completing the geography section for summer school.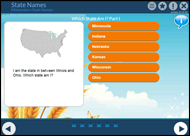 My Son (14) ~ My son heard his sister talking about how much she liked ESA and asked to try it himself. He is beyond the grade levels offered in ESA but could use a bit of practice in math. He said that the math was fun using this program and wished that it went into higher grades. He liked the screen backgrounds, but thought that the numbers were sometimes a color that was a bit hard to see.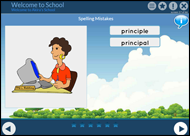 My Impressions ~ I checked out several of the sections that my kids did not use. I liked everything I saw. The grammar and spelling sections were filled with nice graphics. The programs were just as motivating as the math and geography. I especially liked that students can work at whatever level works best for them. For example, a child who is strong in math but weak in spelling can work in the appropriate grade for each subject. My kids both liked it and are willing to work with it even during the summer. Furthermore, I noticed that my son was solving facts faster after just a few days with this program. I also liked being able to see my kids progress. I simply click on the mark's section under each child's name, and I was able to see how much they had completed and their average score. I can even print out a report card for each subject. I would highly recommend this program for a supplement or review.
Click on the banner below to see what other TOS members think about this fun program.

Blessings, Dawn