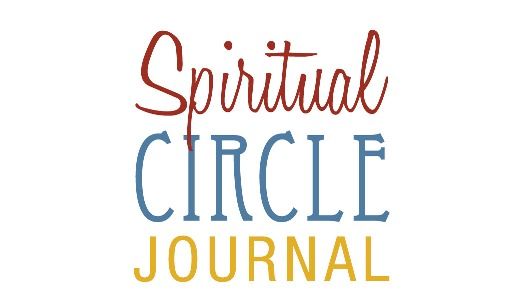 Today I am reviewing a cool journal from
Spiritual Circle Journal
. The journal,
Spiritual Circle Journal for Kids and Teens
, is intended for kids 8 and up. This is big (11x8.5) and spiral bound so it is very easy to use. The pages are thick and sturdy. The cardboard cover is protected by a thick plastic sheet, so that it is easy to pack and take it with you on outings or to church. The pages are thick and sturdy. In addition to the cover, there is also a second cover that can be personalized by the student. The journal has 66 pages to journal on; 66 blank pages for scrapbooking, doodling or additional writing of the teen's thoughts; and 16 summary pages. There is also a parent/teacher guide at the front of the book and a key to help the student remember what to write in each shape.
What makes this journal unique is that it is geared toward teens and kids. The journal's purpose is to help young people find and build a private relationship with God. By writing their thoughts into this journal and using the questions as a guide, the student will begin to form a quiet time with God and will be encouraged to write on the nine prayer circles (which are actually not circles but rather fun, kid shapes). Each shape has a particular prayer area, such as a confession shape or a thank-you shape. This can be used by just one individual or as a guided activity with an entire church group.
I decided to use this with my 12 year old daughter. She really likes to scrapbook and doodle. She has just recently begun to enjoy writing, and I thought she would respond positively to the guided writing process. She started off coloring in shapes and then began answering the questions. She felt that some of the questions overlapped or were too similar to other questions. However, she didn't really mind going through the process. She did like the idea of scrapbooking and decorating pages with her thoughts and hopes. She even used Sharpie permanent markers a few times and they did not bleed through the pages. She felt that, while she needs to improve her private prayer time, she would rather just "talk in her head to God, rather than write it down". My daughter is a very private person, so she doesn't like to write her thoughts down in any journal. Nonetheless, she gave me permission to post the picture below.
The summary pages at the end of the book are to help bring a nice conclusion to the journal. The student can go back through the journal and find the most meaningful lessons or Bible verses that she or he learned over the time spent with the journal. My daughter decided to record the lessons she had learned or "reviewed" in her words (as seen below).
I think these journals would be especially useful in a youth church group where the kids are doing a Bible study course. They should then have some time alone to review the message of the day. It would certainly help those who may not feel confident to speak out during the usual discussion time and want to express themselves in a more private way.
To see what others felt about this book, click on the banner below.

Blessings, Dawn