This school year is just flying by! I can't believe it is the middle of January. When I think about where we were in September and where we are now, I am just astonished with the progress that we have made as a family. Everyone is doing so well in their own goals.
Anne ~ Anne is in her junior year of high school. She likes her coursework for the most part. She isn't a great fan of anything science-oriented unless it is nature or animal related. So she isn't thrilled with her Physical Science course, but is plugging along. She is doing about half of this course on her own and the other half as a group with her brother. English III, World History II, Sign Language III and Health are by far her favorite subjects. She will finish up Health by the end of January.
Of course, she lives and breathes for the dance world. She has her hand in so many pots at the moment. She is preparing for a show with Adult Company in March, a Junior Company show which is also slated for March, a dance piece that time and location is still to be announced and a dance intensive in another city in February. Also, the Spring Show will be announced soon, plus she is working hard to prepare for her next Cecchetti Ballet exam in June.
Anne dancing Snow during the Nutcracker
Anne in the middle holding the extended pole -- working with the Adult Company on a new dance.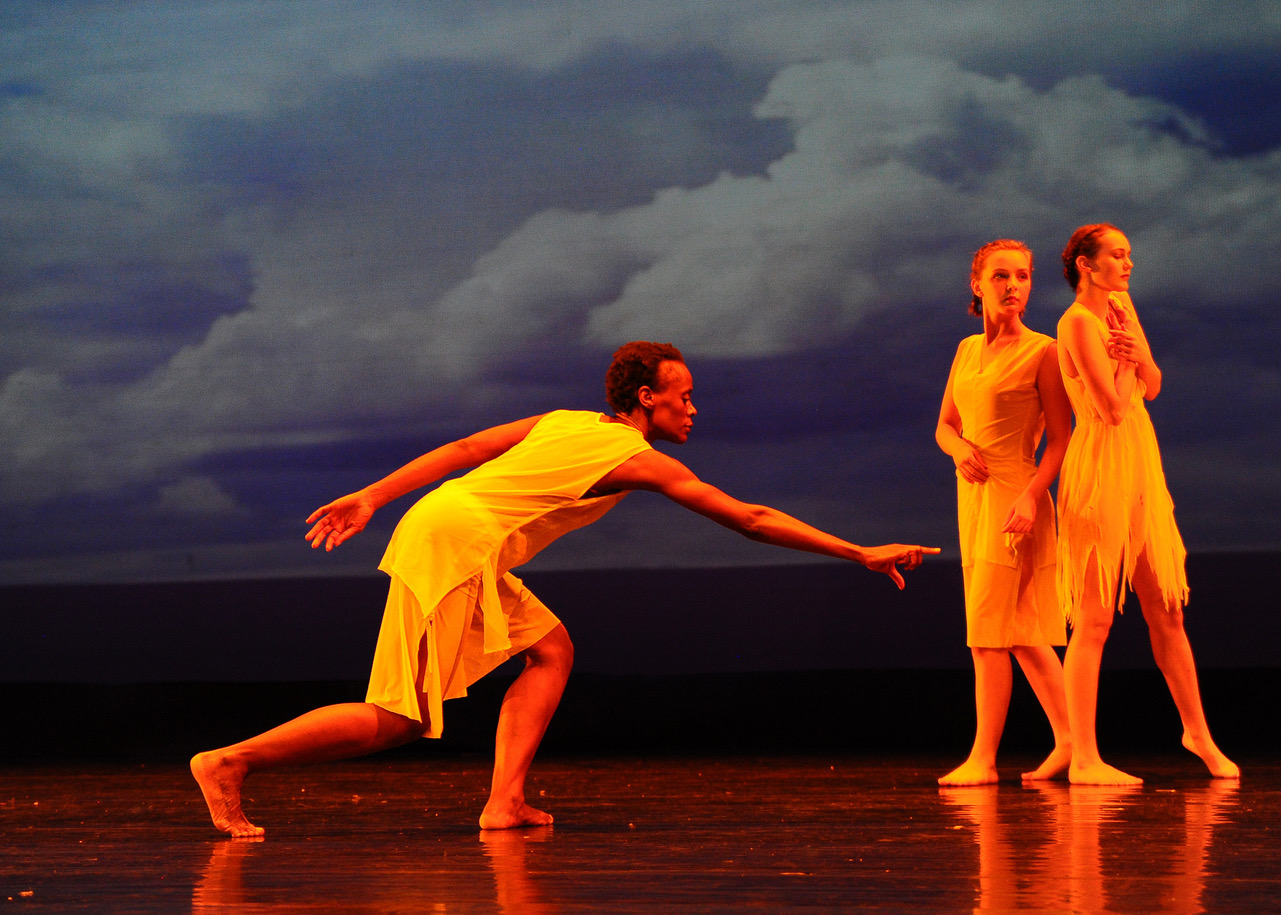 Anne's first experience dancing with the Adult Company last June.
She will graduate with thousands of hours of dance under her belt. It is hard to believe she has now been dancing for 13 years.
Her Sign Language III course has turned into a private tutoring session each week, because everyone else dropped out. It was always a small class; but I think that it was just too hard for some of the other students, because the teacher is completely deaf. Anne loves the class whether she is alone or with others. She is now doing some college-level sign language, according to her teacher. I am so relieved they decided to continue the class even though she is the only one in it. The co-op told me that they see potential in her and there is a desperate need for sign language interpreters in our area, so anything they can do to encourage her is great.
Dean ~ Dean is in his senior year of high school. He started his school year off in a very hard place due to the loss of his girlfriend. His world was filled with sadness for a long time, and putting one foot in front of the other was all he could do. Thankfully, with proper medications and lots of family love and support, he is doing much, much better now.
His schooling has gone a bit slower than I had hoped this year, and I will be making several of his courses into half credits to get him to the finish line. That is really okay, since he will still be graduating with more credits than he needs; and the crucial ones are done or almost done. He will have all of the basic credits plus a double major in The Arts and Physical Education. In our state, the public school requires you to declare one major. Homeschoolers are not required to declare a major, but I had them follow the school system's theory of a major. Since I wasn't sure whether my students were going on to college, following to some degree the public school would provide a very well-rounded transcript and education. He still prefers to learn through family reading, individual reading, hands-on projects, workbooks and watching the occasional documentary. Writing stood out as the major problem area in the educational testing he had from a psychologist recently. His writing was average to above average for spelling, sentence structure, communicating, understanding and vocabulary. However, the process of his handwriting, actually forming the letters, was painfully slow. In fact, it was at the one percentile. No wonder he resists writing and typing whenever he can! I asked if learning to type would help him, but the psychologist said it might improve but only to the second percentile! The doctor said it was not from lack of practice but was more likely a moderate learning disability that was exacerbated by his having cerebral palsy.
A mushroom by Dean
His favorite activity, outside of playing video games with his brother, is live action role play (LARP). He takes four hours of LARP classes a week, in addition to playing adult LARP games two to three hours a week. He hopes to go to a competition in another state in about six weeks. My husband will be taking him and camping at the site. Dean is a great role model to the younger kids and gets along great with the adults.
Dean is very connected with family currently and feels safest at home. He will not venture out on his own without a family member(s) being with him. Then he expects the family member(s) to do the interacting with the rest of the world while he watches. He has two friends that he texts with and sees occasionally. He also has the people at live action role play games plus three friends online that play video games with him and his older brother. Anything that may result in making a public mistake or that may be unpredictable is very stressful for him and causes intense anxiety. Things that seem simple to us, such as shopping and paying for his own purchases, are incredibly stressful for him. His recent goal has been to use a gift card at the local Subway to buy his own lunch once a week. He started off very resistant and even had a panic attack. After three weeks of practice, though, he is now buying his own lunch without difficultly. However, he says it is still very anxiety producing. Now we have added a Starbucks gift card for him to practice purchasing a coffee once a week. After a few refusals to try, he finally purchased his first coffee this week without any issues. He also accomplished walking at the mall with a friend several times recently. Unfortunately, this activity has come to a halt because of an issue with some very rowdy teens. Our mall no longer allows teens to be in the mall without a parent. We will see how long that policy lasts. We just keep stretching him slowly and steadily with the hopes that these experiences will build on each other and his acute anxiety will decrease.
Dean with his best friend.
All and all, we are in a pretty good place right now. I am thankful for progress, even when it is very slow. After all, progress is progress.
Blessings, Dawn