I took this Winnie the Pooh personality test over at

http://www.half-asleep.com/pooh/interact/quiz/

. The funny thing is one of my dc is in time out right now! LOL. Blessings to all of you and I hope you have a wonderful Monday. Oh my, now the dear child that is in time out is calling people names! Off to her bedroom and it is going to be one of those Mondays for her!!!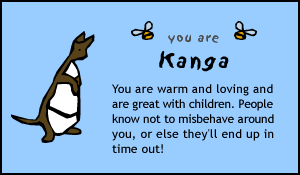 My Big Teen wanted to take the test results so here they are! Big Surprise ... NOT!!!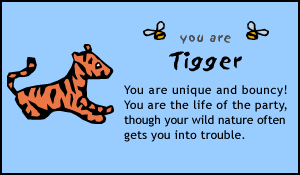 Let me know which character you are?
Blessings,
Dawn